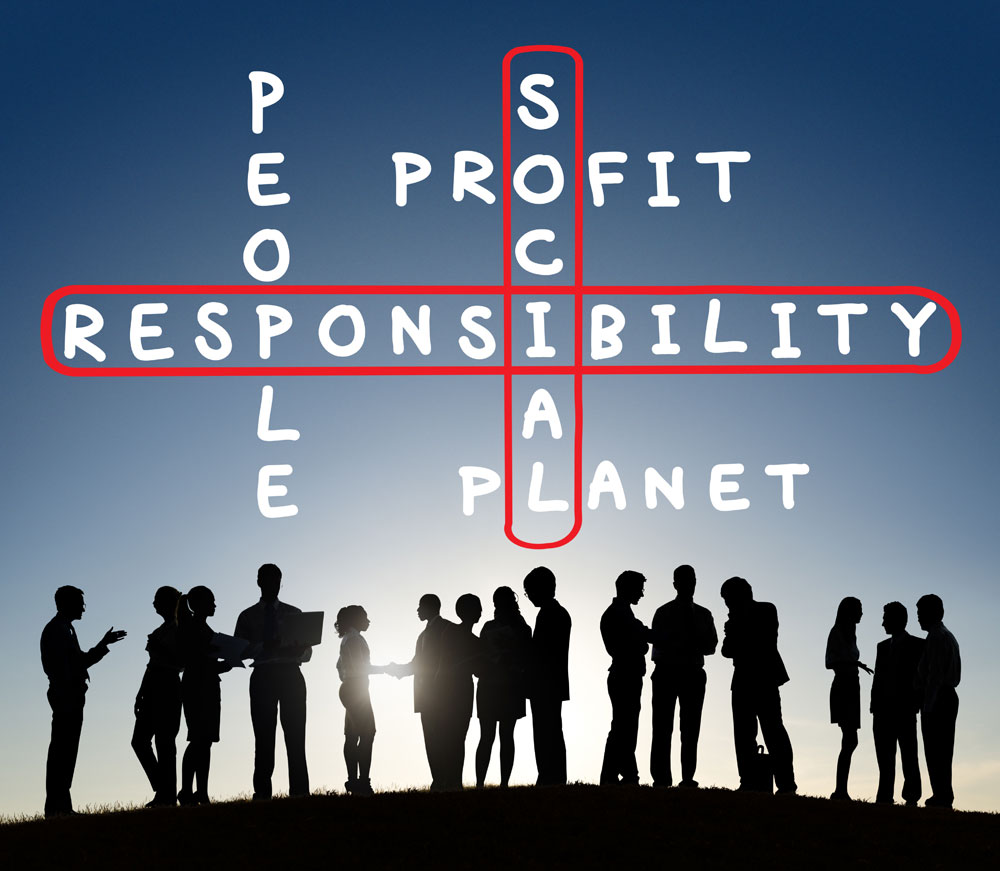 Corporate Outreach & Social Responsibility
How to Stand Out From The Crowd is Harder Than Ever Before.
It takes more than just having a good product or service, a good system and good people.
You have to make connections.
You have to build relationships.
And you have to help people achieve their objectives.
Our NPO can help you with all of these essential steps, so you can stand out from the crowd and do what you do best …
Our Three Step Program for Success:
 Make Connections
 Build Relationships
 Achieve Objectives
1. Make Connections
16 Things programs are based on Outreach, Education & Action to Achieve "Quality of Life" Objectives:  Helping people lead Happier, Healthier & More Successful Lives is our Mission.
When prospects, clients, customers and staff learn about our books, workshops, programs and activities … The work that we do — it resonates. It connects. And the company or organization that helps make the connection and supports our programs, gains the goodwill of the people on the receiving end.
It's that simple.
So, the first step is that you choose the Social Responsibility Outreach program(s) you are interested in:
2. Build Relationships
Once the connection is made with prospects, clients, customers and your own staff, they get to participate in our programs and activities. Why is this important?
Community Matters: Whether locally, nationally or globally the key to building strong relationships is providing people with a sense of connection, a sense of community where they are part of something that is bigger than themselves.
Being a Part of Our Community Provides These Benefits:
Inspiration and Motivation: In strong communities there are always people doing amazing things, which in turn, can inspire you to work harder and achieve bigger goals.
Shared Lessons: Rather than painfully or expensively attempting to learn from your own mistakes there are programs and activities within the community that can be valuable to your situation.
Contacts: Whether personally or in business, being around people that share a common mission or vision, regardless of their background, is inspiring. Having the opportunity to make new connections and friendships is life-altering.
Opportunities: On any level (locally, nationally and globally), positivity engaged people are doing very important and cool things within our programs, and when you associate with them you benefit as well; oftentimes, both personally and professionally.
Fun: As demonstrated by the success of Facebook, Twitter, Instagram and Snapchat (to name a few), humans are social animals at heart. When you're a part of our community, the social connections you make can lead to greater sense of fun, enjoyment and happiness in your life, and those you connect with as well.
And How Does The Relationship Benefit You?
You are the referral that makes the introduction. Our books, workshops, programs and activities make the connection and build the relationship between our Social Responsibility community, the individual/family, the community at large, and your company/organization.
It reinforces people's impression that your company cares enough to share and support something of value to them that doesn't directly tie into your bottom line. Positive association and goodwill are very powerful drivers in a crowded market.
3. Achieve Objectives
Yours, Theirs, Ours & Communities
When it comes right down to it, all our books, workshops, programs and activities are geared to accomplish one main thing:  Quality of Life for All. And in this context, we focus on helping people lead … "Happier, Healthier and More Successful Lives."
How this manifests, is obviously different for different people (and organizations, too). To some, it's simply having the ability to learn or do a bit, and enhance one's life; to others, it's participating in programs that strengthen a strong sense of family; to others, it's having their physical and/or financial health; to others, it's the mark they leave in the world — a legacy that their work and achievements will live on after they are gone.
To sum it up, our system creates win-win-win-win outcomes. Everyone involved, benefits. And because of the scope of our Mission and the foundation of our Vision, the benefits are compounded, cumulative, and have the potential to be exponential.
Not a bad position to be in if you want to stand out in crowd.